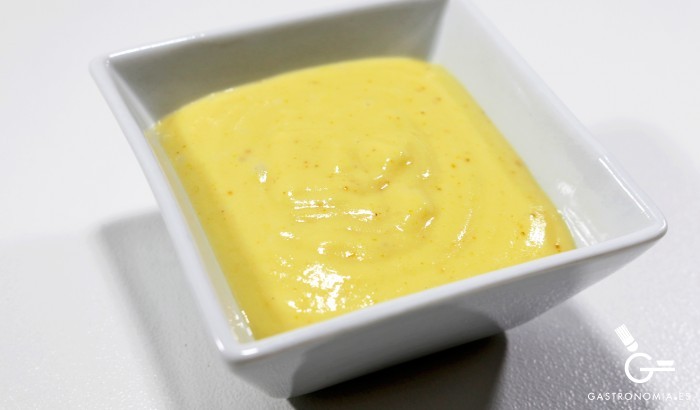 If there is a sauce of Asian cuisine that conquers our palate, this is the curry sauce. Made from a mixture of spices, curry has become very popular in the West to give an intense touch to meat, chicken, pulses and pasta dishes and it's great!
If you want to become a master preparing curry sauce, then you can not miss the recipes we have for you. Add this sauce to your dishes and give it that spicy touch full of flavor you're looking for. You will not regret!
Easy curry sauce recipe
Ingredients:
50 gr. of butter

1 onion

 

3 tablespoons of curry powder



1 cup of liquid cream

Olive oil

 

Ground black pepper




Salt
Preparation of easy curry sauce:
1-Learn to prepare, step by step, a curry sauce and fill your plates with intensity and flavor. Use it in your recipes of chicken, lamb, veal, lentils, chickpeas or accompany it with white rice you'll see how delicious!
2-In a saucepan place a tablespoon of olive oil with 50 grams of butter and heat over low heat to melt the butter.
3-While you wait for the butter to melt, peel and chop the onion. To keep your eyes from sobbing, you can wash it under tap water before you start cutting it.
4-When you see that the butter is already melting, add the onion and salt and pepper to your liking. Stir well and allow to cook until medium heat until transparent.
5-At that point, take three tablespoons of curry powder, less if you want it not so spicy, and remove everything well.
6-Add the liquid cream and stir again. Test to see if it is at the point or if it is necessary to add more curry or pepper.
7-Leave on medium heat about 5 minutes so that the sauce thickens while stirring constantly.
8-When the sauce has thickened and you will have the easy curry sauce ready to accompany the dishes that you like.
9-If you are looking for curry to have more body, you can also add chicken broth, which will give much more consistency to the sauce. Delicious!