27 Mar

Lemon yogurt recipe for dukan diet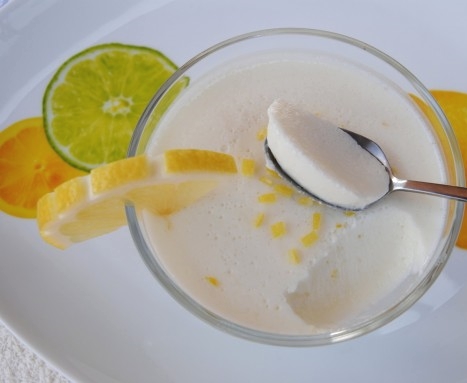 Lemon mousse recipe for dukan diet
For those of us who have done the Dukan diet, we know how difficult it is to get rich desserts so we do not skip the diet. This lemon yogurt for Dukan diet , was one of my favorite desserts during my diet.
Ingredients
255 gr. of cream cheese.
3 sachetin envelopes.
2 sheets of gelatin .
2 eggs .
1 tablespoon of lemon essence.
We better go by steps …
The first thing we will do is hydrate the gelatin sheets, for this we will put them in a glass with a little water. It will take a few minutes.
While we will be mixing the cheese with the saccharin in a bowl. Once a homogeneous mixture is obtained, we will add lemon essence. You can also add coloring, but that's your free choice. Beat everything until the flavor is well absorbed.
With the gelatin sheets already hydrated, we will put them in another glass of water, this time hot, that does not exceed two fingers. We dilute them well and add to the mixture. Again remove everything.
Now let's go for the eggs, of which we are only going to use the egg whites. With a little bit of sugar, we beat everything until we get to the well-known point of snow. Now we will add the mixture we have prepared with great care, so that the whites do not lose texture, stirring very softly.
Finally, we distribute our creation in different containers that we will put in the fridge to cool down.