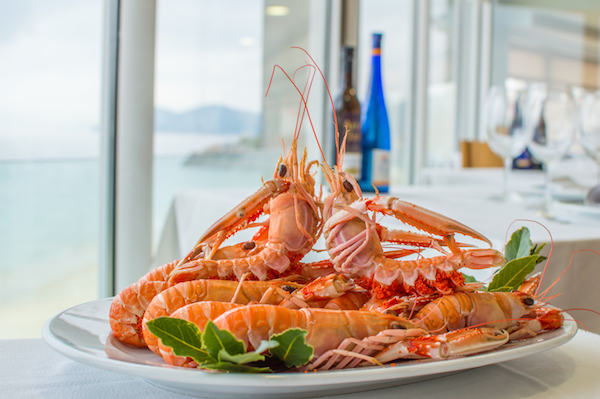 The lobsters baked with cava are a classic dish and perfect for the most special occasions. This entree is full of elegance, with a delicious flavor but, the best thing is that it is so quick and easy to make that it is the best alternative when you have guests at home and you want to surprise.
If you serve them with pâté and cheese canapés and some dates with bacon, you will have a delicious and elegant snack table. You will see how you succeed!
Take note of the ingredients, follow our steps and try these baked lobsters with cava that are so delicious, you'll want to repeat the recipe over and over again.
Ingredients
14 large crayfish
1 glass of cava
Salt
Pepper
Olive oil
Chopped fresh parsley
Preparation of baked lobster with cava
1-For a very rich result, we recommend buying a good size and fresh lobster. In the same way, it is recommended that the cava be good, remember that the better the raw material, the richer the dish will be.
2-Turn the oven to 200 ° C to heat it up, while chopping the whole scampi in half, vertically. Go placing them in the tray in which you will bake previously sprinkled with a little olive oil.
3-Once you have all the lobsters on the tray add a little olive oil and salt and pepper to taste. Put in the oven for 10 minutes.
4-After this time, remove them from the oven and sprinkle with the glass of cava, preferably brut, and put back in the oven for 5 minutes. As soon as they finish cooking, pick a little fresh parsley.
5-Remove them and serve your crayfish in the oven with cava with a little chopped parsley. This dish will conquer all palates! It is simply delicious.